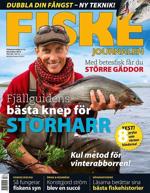 I work a lot as a consultatnt the year around!

I arrange different Fishing Guide Courses, Fishing Conferences, Lectures, Fishing Turism Development, Instrictor Educations, Casting Courses, Workshops, Fishingturism Consulting and more!

Do you need some help with development?

Contact me with your request and i can give you a offer!
Consulting assignments i work with now:

Some different assignments i have worked with:

- I have put together and arranged some Salmon Conferences for a prodjekt caled "Låt Vildlaxen Vandra Hem"

- I have arranged Fishing Guide Courses for different destinations!

- I have arranged meny different Fishingguide and Instructor assignments for different Lodges, Companyes and Organizations.