Kayakfishing in Lapland - June and September
Kayakfishing in Lapland - June and September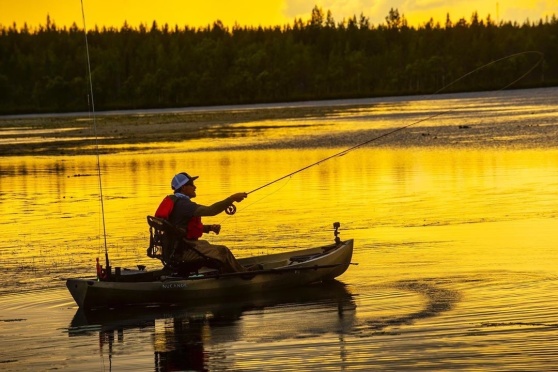 When:
5 June 2021 – 22 june 2021
19 September 2021 - 26 September 2021
Where: J.L Guiding in Lapland - Kungligatorpet

The Pike and Persh fishing in Swedish Lapland is really Fantastic!
Here we go fishing in different smal lakes and in the river with Fishingkayaks and/or boat.


In the early summers June we fish a lot from fishingkayak and boat in the river and the delta areas for Pike and in the smaler lakes for the Persh

In the automn September we fish in the bigger lakes from boat anf kayak on the deeper water where the baitfish starts to gatther and in some smaler rivers and lakes in the more shalow waters dpending on the weather conditions and temeprature.

In September the water is often really cold and sometimes we have minus degrees still in the nights (and some days). The ice can be al ready on the beach so it is really imortaint to use good clothes and with security in mind.

I use my different Ursuit suits that is perfect boath for fishing and security if i fall in to the cold water.

Both Spinnfishing and Flyfishing is perfekt for this fishing.


Lapland Pike and perch - June and September - 1 week package

Included:
Accommodation in 2-bed loghouse with fireplace 7 nights
Breakefast, lunch-package and dinner.
(Drinks not included).
Guiding 6 days, 8 hours/day.
Boat and Fishingkayaks when i guide you
Sauna in the evening.

Price in SEK:
1 Person 44 000kr SEK/pers
2 Persons 28 000kr SEK/pers

In June there is al so possible to fishing for Grayling and Trout in some lake from the shore.

--------------------------------------------------------------------------------
Lapland Pike and Perch - June and September - 3 day package

Included:
Accommodation in 2-bed loghouse with fireplace 3 nights
Breakefast, lunch-package and dinner.
(Drinks not included).
Guiding 3 days, 8 hours/day.
Boat and Fishingkayaks when i guide you
Sauna in the evening.

Price in SEK:
1 Person 25 000kr SEK/pers
2 Persons 16 000kr SEK/pers

In June there is al so possible to fishing for Grayling and Trout in some lake from the shore.

-----------------------------------------------------------------------------------
Lapland Pike and perch - June and September - 1 week package

Included:
Accommodation in 2-bed loghouse with fireplace 7 nights
NO food included
Guiding 6 days, 8 hours/day.
Boat and Fishingkayaks when i guide you
Sauna in the evening.

Price in SEK:
1 Person 42600 SEK/pers
2 Persons 25000 SEK/pers

In June there is al so possible to fishing for Grayling and Trout in some lake from the shore.

--------------------------------------------------------------------------------
Lapland Pike and Perch - June and September - 3 day package

Included:
Accommodation in 2-bed loghouse with fireplace 3 nights
NO food included
Guiding 3 days, 8 hours/day.
Boat, bellyboats and Fishingkayaks
Sauna in the evening.

Price in SEK:
1 Person 21000 SEK/pers
2 Persons 12000 SEK/pers

In June there is al so possible to fishing for Grayling and Trout in some lake from the shore.




Book your Lapland Pike Adventure Now!

guidejesper@gmail.com
+46(0)730-47 31 78


Send your request here >> HERE
Kungligatorpet - Guide Loghouse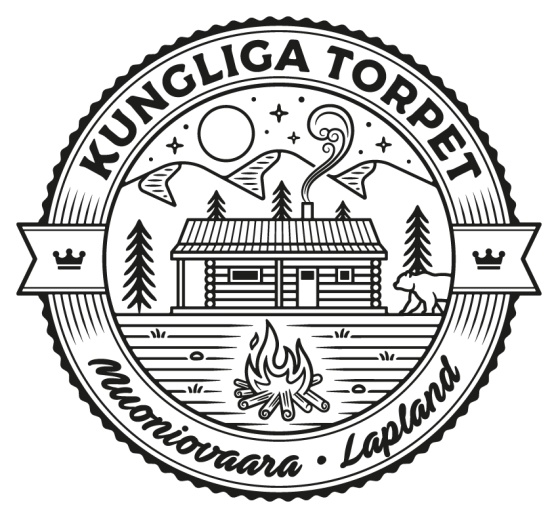 You will stay the nighs in the Kungligatorpet Guide Loghouse with your own fireplace.
Here is electisity but no moving water.
You will have your own refrigerator in the cottage.
There is a outdoor toilet for the loghouse.

We will warm up the traditional sauna every evening.

See more photoes from the Kungligatorpet Guide Loghouse on Instagaram
Kungliga Torpet i Muoniovaara
You will stay in Kungligatorpet - Guide Loghouse
You will stay the nighs in the Kungligatorpet Guide Loghouse with your own fireplace.
Here is electisity but no moving water.

You will have a refrigerator where you can have your food.

There is a outdoor toilet for the loghouse.

We will warm up the traditional sauna every evening.

See some photoes below.